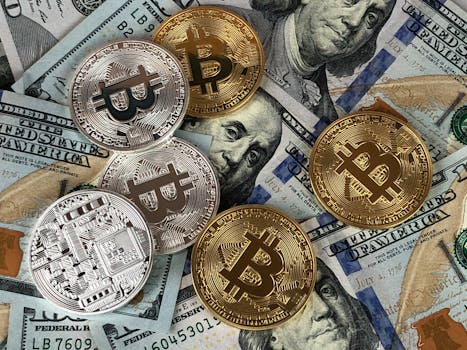 Disclaimer: This article goes deep on Bitcoin, you might want to grab a sandwich
Tons of information exists on the Web about Bitcoin, and that's only going to increase over the next few years. Some of it might be super technical or geared towards 'techies' that really understand the computer coding used in the blockchain.
There are a lot of shenanigans on the Internet, and the profit potential of Bitcoin (BTC) will bring hordes of conmen to your attention. They will try and sell you all sorts of trading techniques, shared mining pool access, buy and sell recommendation subscriptions.
Keeping it Simple
For anyone who simply wants to buy and protect Bitcoin quickly and easily, the simple approach will work best.
The ideas here will give you insight on:
The general options available for buying Bitcoin
How easy it is to actually buy and store it in a digital wallet
How easy it is to lose Bitcoin if you neglect certain precautions
How to build a safety net around your transactions.
How to Buy Bitcoin
The common options that exist for the buying of bitcoin are:
Trading Exchange
Peer-to-Peer
Wallet / Card Provider
Trading Exchange
Some people, especially experienced financial investors, will open an account on a Bitcoin trading exchange. It can take weeks for your account to get approved (one friend reported 5 weeks to open a Kraken account), and most of them have complex user interfaces.
The process usually involves international wire transfer from your bank account to the exchanges' bank account. You can then place buy –orders with the exchange once your account is funded.
You'll see the bid / offer spread, and a mid-market price will usually be displayed so you know the approximate rate that you would receive for the trade.
You'll need to learn the difference between market orders and limit orders to ensure you get a fair price based on trading volume and liquidity. This will shield you from an awful exchange rate as your completed order goes through the books.
If you have the time and patience to figure it out, this is a good approach if you're interested in timing the market. You can then trade Bitcoin: 'buy low' and 'sell high' as the market price moves up and down on a day to day, hour to hour basis.
Peer to Peer
Localbitcoins is a peer-to-peer network, allowing you to buy bitcoin directly from other individuals who want to sell the bitcoin they own.
I used it several times early on and the system works well. Although it ends up being a bit pricey compared to other options, but it's reliable and quite fast (you usually complete the trade within an hour).
This holds the other party's Bitcoin in escrow until you transfer the money to them, and they confirm they've received the money. Then the bitcoin is released to your wallet and you can withdraw it to your regular bitcoin wallet for safekeeping or use.
The exchange rate on Localbitcoins is bad compared to other options, but if your country does not have easy access to Bitcoin exchanges, Localbitcoins may be the way to go.
Some people on localbitcoins will literally meet in person at a coffee shop and do cash transactions using mobile wallets to transfer the Bitcoin.
Personally I would not recommend that approach, as you never know what could happen when you meet a stranger.
Wallet / Card Provider
To get a wallet, you can do everything from a single integrated platform like the Coinbase mobile app.
In this case, you can fund your mobile app account with money, and use the exchange feature to swap your traditional money for Bitcoin instantly.
The Coinbase exchange rate is based on a global network of liquidity providers all competing to give you the best possible price based on supply and demand.
What's more, your bitcoin is instantly added to your own wallet, where you can:
keep it long term at zero cost,
withdraw it to another wallet at any time,
exchange some of your bitcoin back into traditional money when you're ready to spend using a virtual or plastic payment card.
Your wallet is a unique all-in-one solution to buying, storing and spending bitcoin.
Now that we have the basics out of the way, you need to understand more about wallet security.
Securing Your BTC Wallet
Image Credit: Google Play
Major Warning: If your wallet is installed and stored on your desktop computer then losing your password (private key) means you will never regain access to your bitcoin. This will also be the case if you lose your hard-drive or it packs up.
Several users who keep a desktop wallet also maintain a paper wallet. A paper wallet is simply your password entered in a paper or printed out for safe keeping.
Here's a quick overview of wallets:
Hardware wallet:
Hardware wallets are awesome. They cost between $90 and $300. You'll need to remember a pin-code to make transactions using the hardware wallet. Check out the Ledger site or Trezor site to see your options and learn more. I use a Ledger Blue.
Paper wallet:
A Paper wallet is a curious option. Essentially, it's just a print-out of your wallet's 'private key': a string of words that are encrypted for use with your wallet.
If your computer crashes or you lose your mobile phone, you'll be able to re-install the wallet on a new computer and use the private key from the print-out to re-gain access to your bitcoin.
This is quite secure and slightly technical, unless you lose that piece of paper!
Brain wallet:
Brain wallets means that you make up a private key (string of words) using some meaningful technique that you create. This might mean picking the first letters of the words that make up your favorite phrase.
Then there's no chance of losing the paper wallet, as you can easily remember the phrase that you love most.
However, brain wallets are generally not recommended by security specialists as there are software programs used by hackers that attempt to find brain wallets.
Hosted Wallets:
Now that we've got that out of the way, your best option while new to bitcoin is to use a third- party hosted wallet.
There are plenty of options to choose from for both desktop and for mobile.
Go to Google Play or Apple Store and search 'bitcoin wallet' and you'll sure find a handful of options. Some of these will be proven with good reputation and others might be not-so-good.
The beauty of these wallets is that they operate on both desktop and mobile seamlessly.
And there's a password recovery feature linked to your normal email address, just in case you forget or lose your account password.
We highly recommend that you use the 2-Factor Authentication feature for maximum account security.
Look before you leap
There is one very easy way to ensure your cryptocurrency buying, selling, storing or spending experience is carried out safely.
Making sure that you step out cautiously is a good step and no one ever got hurt with too much tact or care. How this lesson translates to bitcoins is seen when buying or transferring a large amount, do a little amount first.
For example:
Bitcoin is now priced over $17,000!
There's no written rule that you cannot buy fractions of bitcoin.
So perhaps your ultimate goal is to own $2,000 worth of bitcoin, even if that amounts to 0.2 BTC in total.
And before you dive in head first with $2,000, you can easily test the waters with a small purchase of $200, or even just $20 or less.
If $20 is a comfortable amount for you, simply follow the steps outlined above -from the methods of buying and storing bitcoin you choose. If you experience works out well, you will be confident going forward.
Easy steps:
Create your wallet, fund your account, buy the bitcoin, and see the bitcoin show up in your wallet
You can decide to use a friend's bitcoin wallet, so you can transfer a small amount using the bitcoin address provided
Then, have your bitcoin converted into traditional money again.
If you're have a BTC ATM card, you can load your payment card and spend the cash anywhere card payments are accepted.
Conclusion
To buy Bitcoin, you need to make use of one of these:
Trading Exchange
Peer-to-Peer
Wallet / Card Provider
Out of the three options, the Wallet /Card provider and trading Exchange options are recommended. Wallets can either be the hardware, brain, paper or hosted option.
For wallet security, make sure you use a two-factor authentication so that you are alerted each time a transaction is initiated.
As you put these guidelines into practice, you will be able to explore more trading options, buy Bitcoin with ease and stay safe.